Bicycle, bicycle 🎵 … Probably you have seen us racing through the city centre with our beloved cargo at least once before. No matter if we are on our way to the next social gardening project being packed with a stack of gardening tools, or if we need to deliver color buckets in the shades of the rainbow to our next renovation project. As Dutch organization with a heart for people and planet we obviously love to do everything on our bike 😉
A few month ago, we were blessed that several Amsterdammers with a golden heart were contributing money to make our wish for an electrical cargo bike come true.
And today, our 'volunteer on two wheels' got a beautiful upgrade – hooray, we got a real Serve the City bike! In order to make our bike complete the other half is taken by our adam helpt to attract corporate volunteers of tomorrow.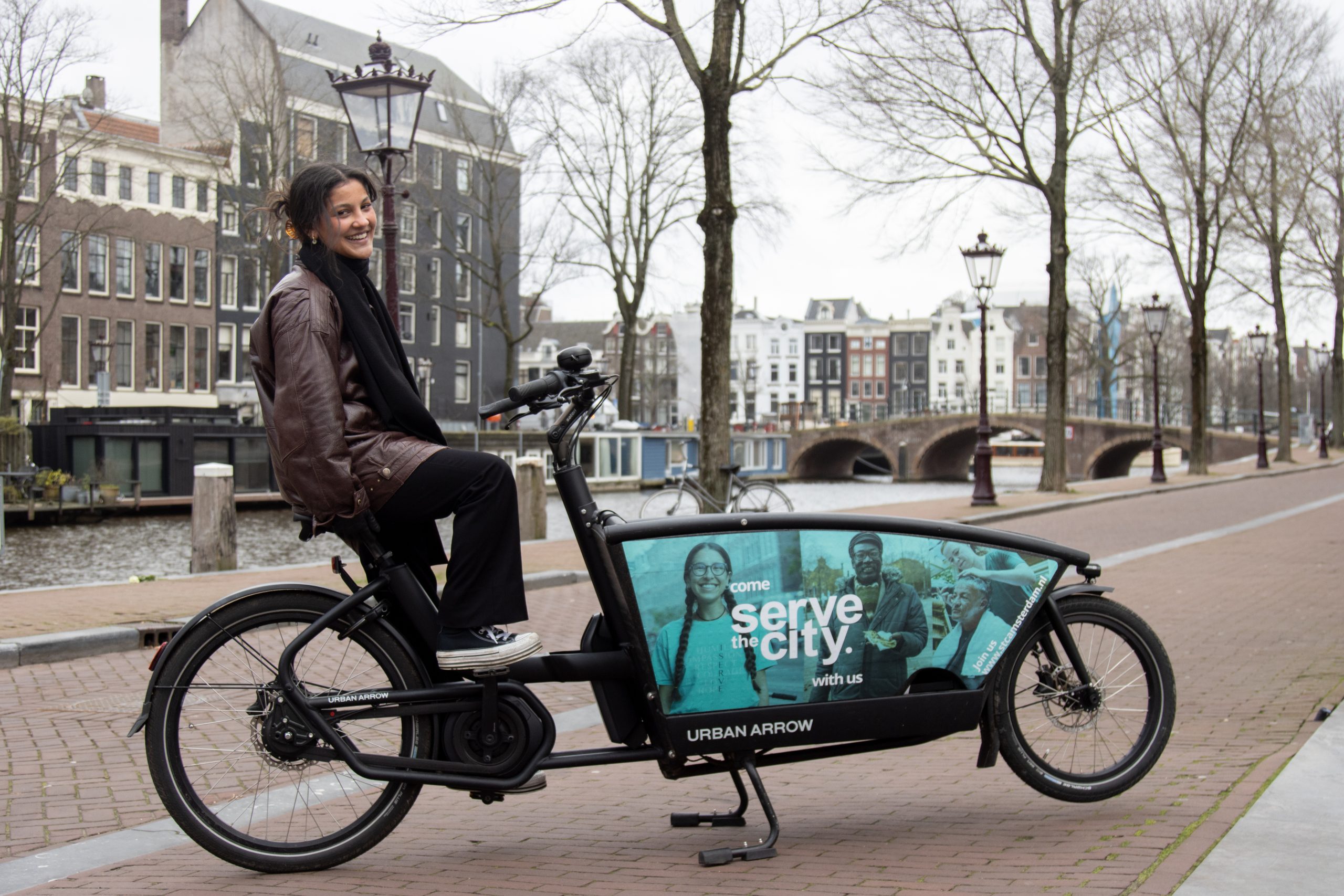 Roger and Ilija, the bakfietsdaddies from beplakjebak, came by this morning to install the stickers on our box bike so that we can shine everyday (no matter the weather :))! We are more than in love with the result and want to thank Roger and Ilija for the great service and that they were even willed to help us with applying the stickers as happy volunteers!
So if anyone of you sees us rolling on the street with our Serve the City cargo bike just ring your bell. Then we will quickly stop so that you can have a closer look at the most beautiful box bike in town  😉
Special credits
Sticker print: beplak je bak
Sticker design: Cristina Zanon & Leonine Brunink
Photo credits: our team of STC photographers