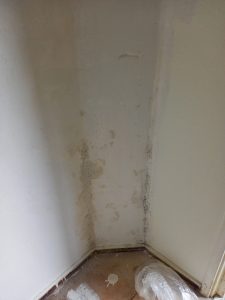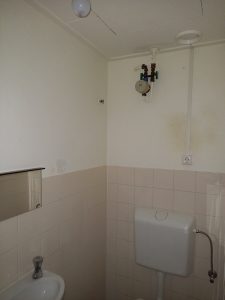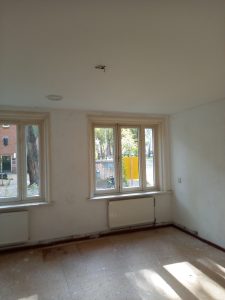 "Anyway, life goes on," says Achmed. It feels like a baffling cliche.
We're standing together in his still bare and stark empty house. Benjamin is hanging up some lights to be able to see, and I bring the paint. Holes in the wall are being fixed so tomorrow 11 volunteers from a company can come and paint the walls. Achmed stands there, somewhat lost, with a putty blade.
Achmed has been homeless for 10 years and for the past three years he has been living in the 'Instroomhuis', a short-term social home at the Salvation Army. Now, a definitive house has finally been appointed to Achmed, for him to build things up again.
We are helping him because he does not have a network, friends, or family to help him. Achmed says that he got divorced 10 years ago, and then became homeless. I can see the pain in his eyes when he tells me that his three children do not wish to see him. This probably means he hasn't seen them in over 10 years.
As I ride off on my bicycle I think of the family, the friends, and the network that Achmed does not have. And that he will have a house soon, a roof over his head, but no one to share it with. "Anyway, life goes on". I bike on, deeply saddened.
The next day, the 11 volunteers are raring to go and paint his house. In two hours, all the walls are painted, and the job is well done. Achmed is another step closer to living in his own new house.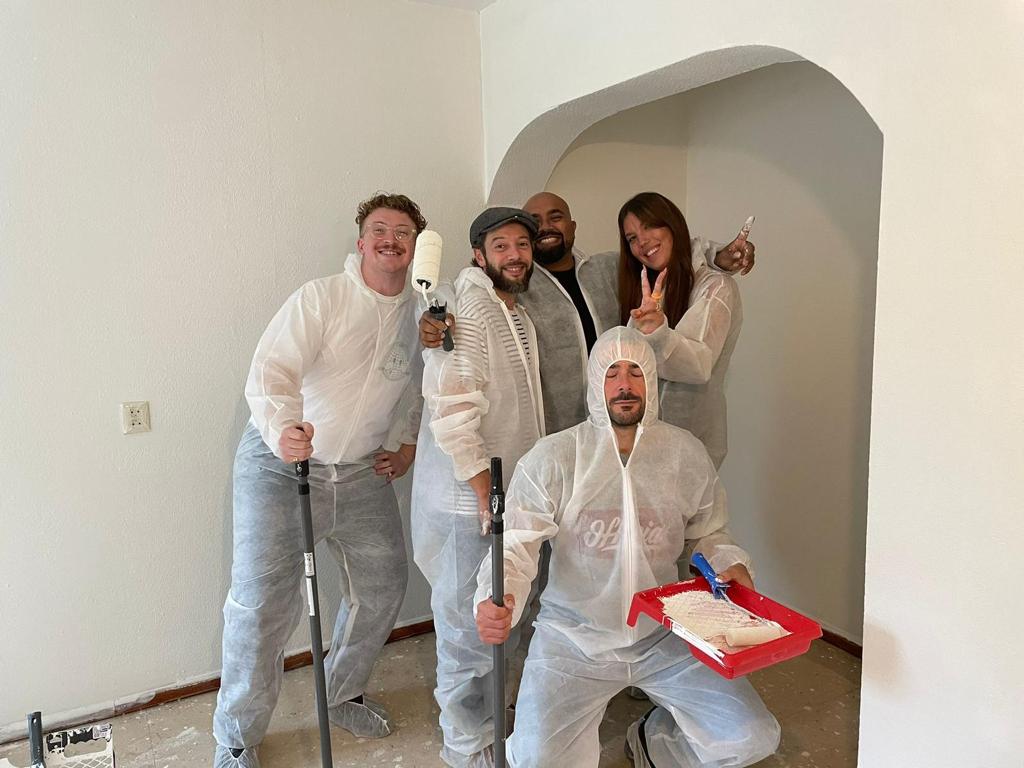 Energized volunteers from a company painting the walls in Achmed's house
On Saturday, I come in for a quick peek during our final project day. Serve the City volunteers are painting the ceiling and then we're finished. For now, as we'll come back to do the window frames and the doors as well.
I enter the house and I see Achmed there with a paintbrush, painting the baseboards red. Masking them with tape wasn't necessary, he said. Luckily, the other volunteers thought differently and covered up the walls, with love.
What a difference with the first time I saw Achmed in his house. This Achmed had so much more energy than the first day, and it made me so incredibly grateful.
I look around the apartment and I see a beautifully painted home. Something we accomplished with the efforts of 20 volunteers in just 4 days. These kinds of projects always have a deep impact on me, because we can really make such a huge difference for someone in their house.
We're not done yet, but when Achmed has moved in, we'll come back and make the difference again, with paintbrushes in our hands and leave a little joy in Achmed's home while he gently picks up his life again in his new house.