Reported by: Hania
Simple acts of kindness in West
Exactly 62 hand-written thank you cards and 124 Tony's Chocolonley chocolates were handed out to bus drivers, vaccination workers, and public service personnel by our amazing volunteers. Suchita, a second-time volunteer for the simple acts of kindness project believes "whether the gesture is small or big, as long as you make someone smile for a moment, it makes your day".
And many people smiled that day. Our volunteers approached a vaccination team near a bus station and showed appreciation to those who work to keep our city healthy. The personnel was shocked at first, but they became delighted with this act of kindness. One worker rushed into the tent to call the rest of the vaccination crew. The workers ate their chocolates and took pictures with our volunteers. It was a great day to spread smiles around the city.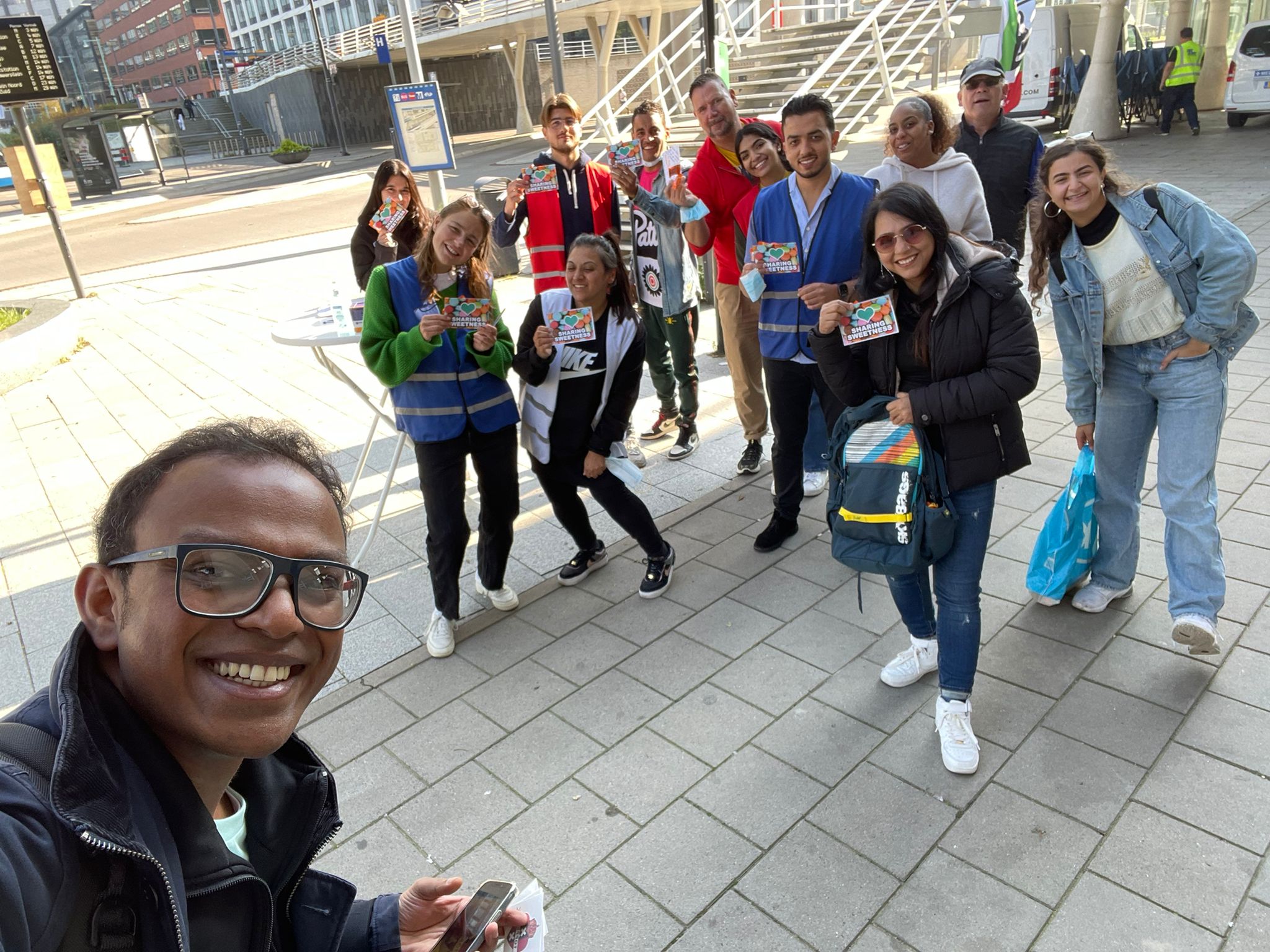 The volunteers and the working people on the streets all had a great day
Practical jobs at a city farm
On a cool yet sunny Saturday morning, Serve the City volunteers got to work at the Stadsboerderij in Osdorp.
At this communal garden, the volunteers pulled out weeds and trimmed the grass. With muddy shoes, cuffed pants, and a determined attitude, the volunteers worked hard to maintain this peaceful green paradise.
Xin (picture to the right), a long-time volunteer said, "I enjoy parks and farms, they are a peaceful escape from the hustle and bustle of the city. It's one thing to enjoy parks, and it another to contribute with your hands".
Christina (picture below) was enthusiastic about being on a city farm. "I miss gardening in the big city. I like to work outside and contribute to self-efficiency, and this needs hard work".