ABOUT THE VOLUNTEERING ACTIVITY
Team up to clean up! During the last years, awareness of sustainability has brought the waste problem to the eyes of the public across the globe. To keep our city beautiful and clean we meet up every Wednesday morning to clean Amsterdam's Vondelpark.
Collecting litter with fellow Amsterdammers is not only a great way to start your day, it's also a nice way to meet new people and making new friends. Plus we will be making many people happy – also the cleaners that usually are taking care of the park will appreciate your help. Come join this project to become part of Amsterdam's sustainability movement and help making our city prettier!
WHEN
Every Wednesday, 07:30 – 08:30, Vondelpark, Amsterdam Centrum
WHERE
Vondelpark – Entrance Kattenlaan (close to Overtoom)
Vondelpark 6B
1071 AA Amsterdam
SIGN-UP
Below, please find our upcoming Vondelpark clean-ups. Just sign up for one of the events. Of course, you are also welcome to bring friends or family. Please note that they need to sign up as well.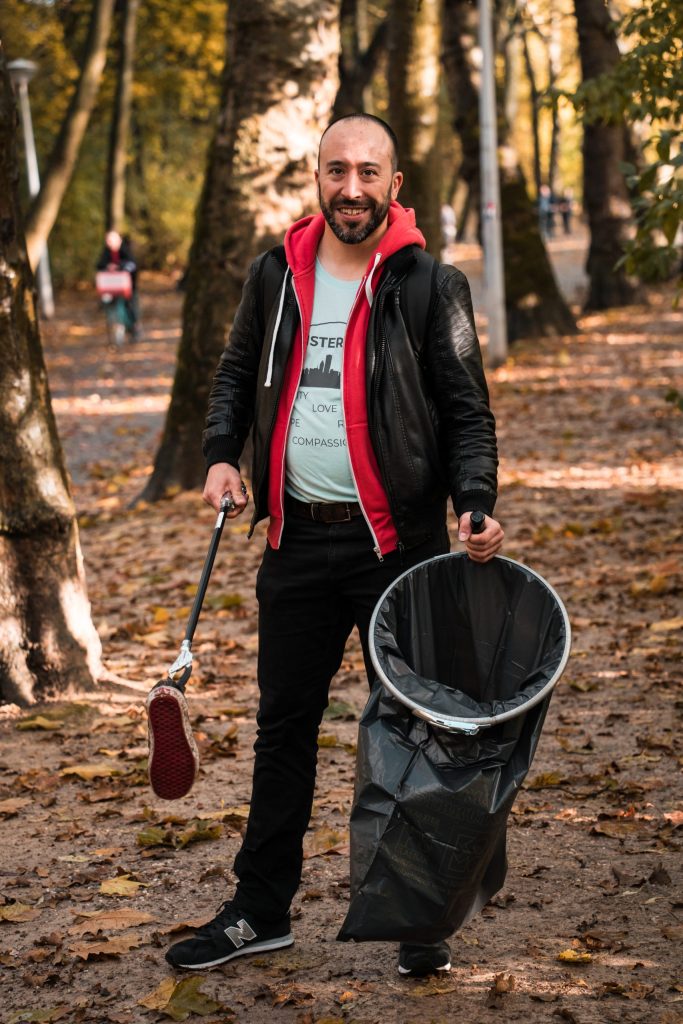 Want to get involved beyond our project days? Read more at our Join the Team page.
Questions about corporate volunteering? Learn more at our Companies page.