ABOUT THE VOLUNTEERING ACTIVITY
Time to protest food waste with gusto! Come and help out at the 'taste before you waste' volunteering activity at Dokhuis Galerie on Wednesdays.
WHEN
Every Wednesday, three different shifts, Amsterdam Centrum
Shift 1: Collecting food waste from supermarkets
09:00 – 11:30
Shift 2: Recipe brainstorming & cooking
14:30 – 18:00
Shift 3: Serving & enjoying dinner
18:30 – 21:00
WHERE
Dokhuis Galerie
Plantage Doklaan 8
1018 CM Amsterdam (Centrum)
ABOUT 'TASTE BEFORE YOU WASTE'
Taste Before You Waste seeks to educate the public on food waste and sustainable living through inspiration, and knowledge and by providing opportunities for waste-free consumption. They collect food from stores and markets nearby that is due to be thrown away (but that is still totally edible) and they brainstorm recipe ideas, cook it up into a three-course vegan feast, and serve it to their guests in the evening.
SIGN-UP
Below, please find our upcoming taste before waste volunteering projects. You can also sign up for more than one shift. Of course, you are also welcome to bring friends or family. Please note that they need to sign up as well.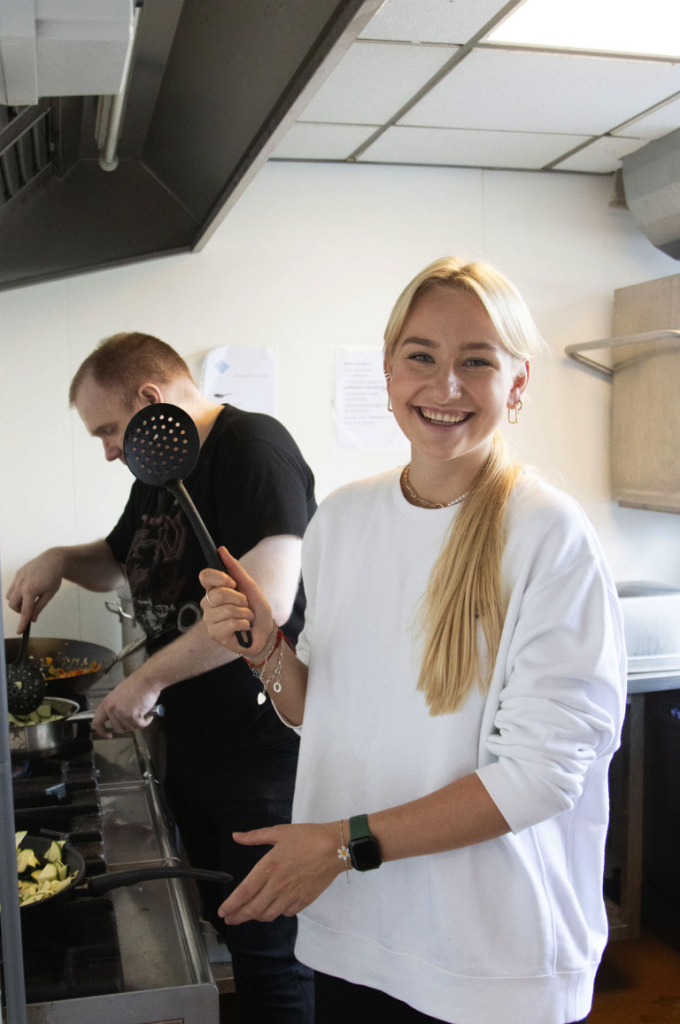 (NOT SO) FUN FACT:
Dutch people throw away 5 million kilograms
of food waste every day!
Picking up food (9:00 - 11:30)
Serving dinner (18:30 - 21:00)
Want to get involved beyond our project days? Read more at our Join the Team page.
Questions about corporate volunteering? Learn more at our Companies page.