Stadsboerderij (City Farm) – Osdorp, Nieuw West.
On a beautiful Saturday morning 7 Serve the City volunteers gathered to help make Nieuw West more beautiful. In the capable hands of Mihaela, our Serve the City coordinator who has two years experience with STC and Suzanne, the passionate staff member in Stadsboerderij these volunteers of all various backgrounds and nationalities rolled up their sleeves and got stuck in.
Suzanne easily led our volunteers in different tasks of; sifting compost, planting seeds and vegetables and watering recently sewn plants. Suzanne's advice on watering: if you think you've watered enough, water again with the same amount!
Suzanne filled me in on the aims and amenities of Stadsboerderij, they have bees, chickens, and a number of different gardens; children's garden, a kitchen garden, insect garden and flower garden. Aside from the Serve the City volunteers Suzanne advised that they have a core of regular adult volunteers who like to join in and help.
The garden is very involved with the local community and many of their volunteers live close by. The team here aim to educate children and of course adults on how we can care better for the environment and how to be more self-sustaining. Unlike other city gardens, Stadsboerderij don't buy in compost but have their own composting system, a self-sustaining system.
Stadsboerderij also  offer a Food Co-op where people can register for  10 per year and each Wednesday afternoon can collect a delivery of fresh and seasonal fruit and vegetables.
I spoke to the bright and bubbly Katherine – from Costa Rica – who likes to volunteer with Serve the City at least once a month. She has previously participated in park clean ups and enjoys outdoor type work. She describes it as a nice way to spend time with like minded people during lockdown.
Mihaela has been a volunteer and also project coordinator with Serve the City for two years, she enjoys projects such as the Stadsboerderij as it is a real way to give back to the community and to meet people from different backgrounds.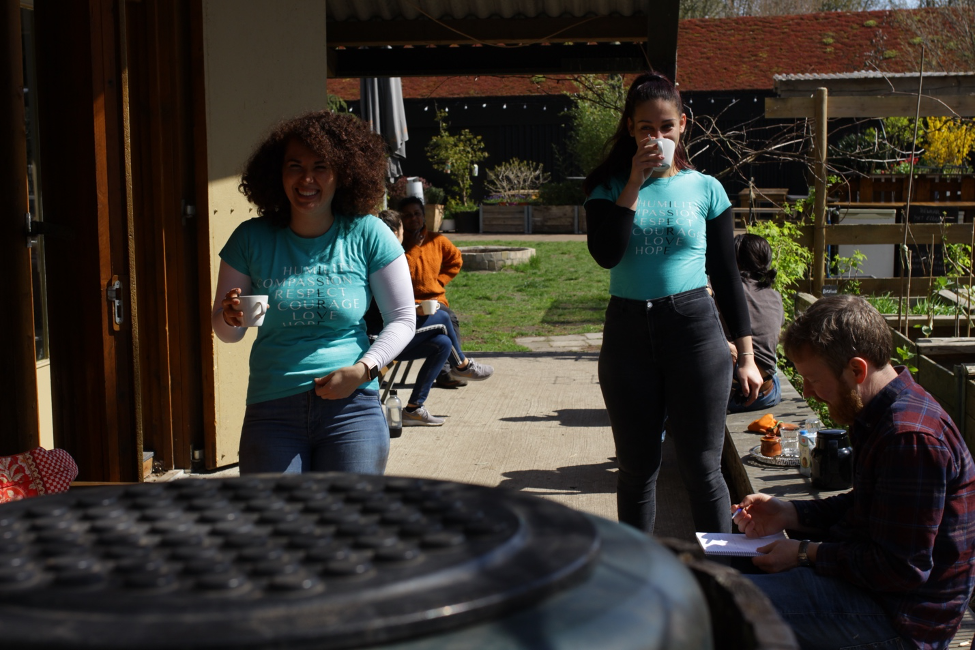 Above picture shows Katherine on the left and Mihaela on the right.
Laura (Lorry to her friends!), was looking for volunteer possibilities in the city and really likes Serve the City's outlook and ethos, she says that she has been working from home and has a lot of screen time during the week so working outdoors with Stadsboerderij is ideal for getting outdoors and getting your hands dirty! She really likes the fact Stadsboerderij is so community focused as she lives quite nearby.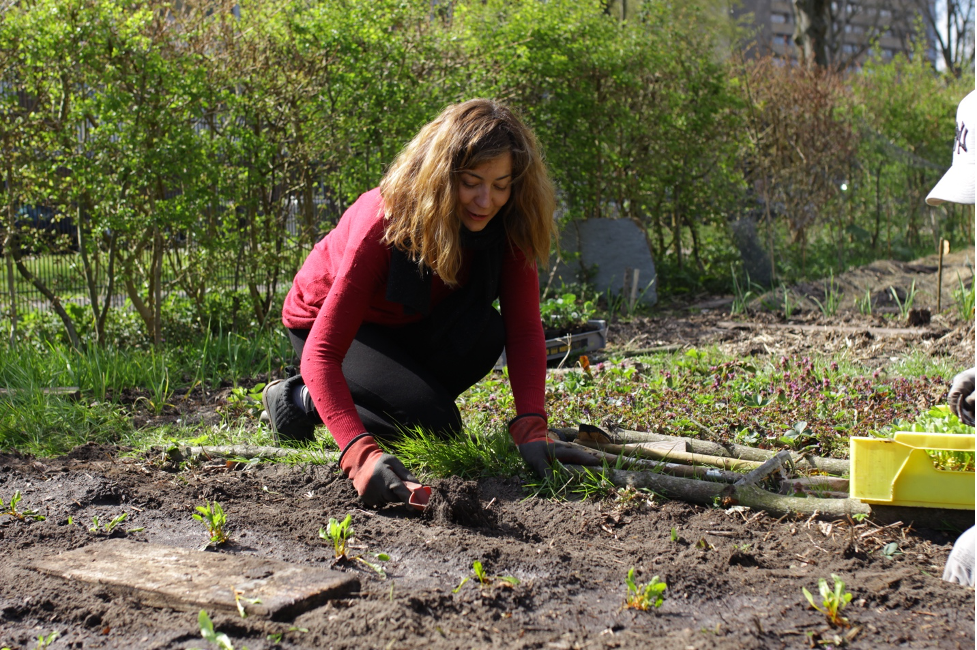 Jana originally from Germany, loves the active work and meeting different people.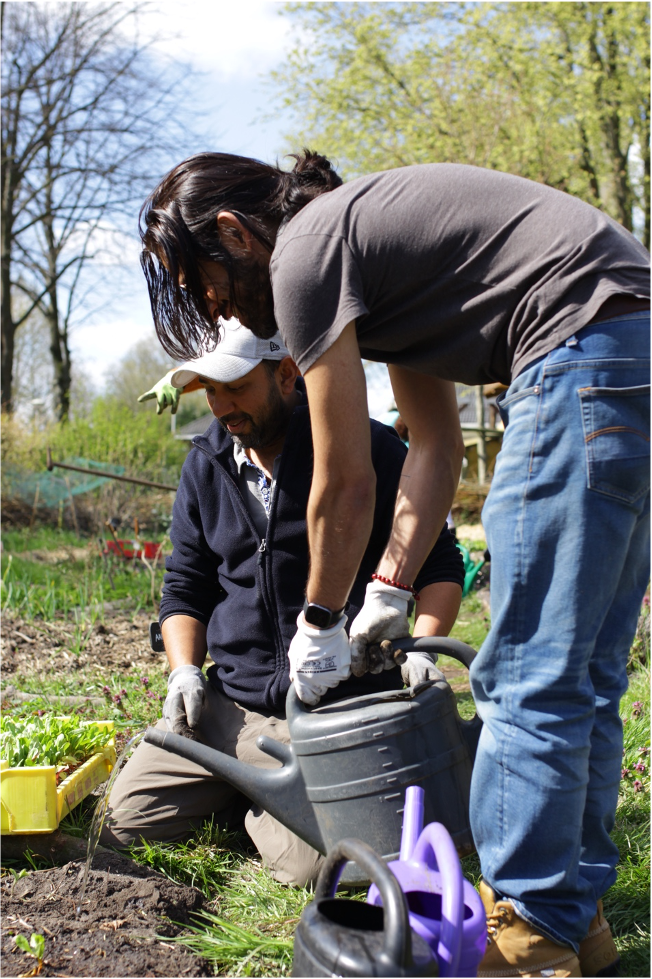 Prash (on left) from Australia and Kunal (on right) are work colleagues during the week and super star volunteers at the weekend.
After a few hours work everyone came together, socially distanced of course, to have a hot drink and a chat. I think everyone will agree a great way to spend a Saturday morning. As Mihaela identified we really learned a lot about Respect, respect for our planet, our environment, our neighborhood and of course each other!
If you want to find out more about Stadsboerderij please follow their Instagram page: @stadsboerderijosdorp and if you want to volunteer with them you can contact by email on: info@stadsboerderijosdorp.nl