"To admit that you are lonely is very big", I say to a friend while we are walking in The Vondelpark.
It's Sunday morning. I walk with a child on my back in the baby carrier, she with my bag around her shoulder. Together we drink a cup of coffee that she made for us and brought to the park in her thermos.
The new normal. Remote meeting outside is the safest. Long live Corona.
Loneliness. I think it's just a bad word. You just don't want it to be, right? Lonely?
Yet these are times when I think I know that a lot of people feel lonely. The day before I read an article in the FD, about how loneliness affects our health and how we are looking for connections. And that's what it is. In this period in time, it is so very important to be connected, especially if you feel more alone due to working from home and have minimal social contacts.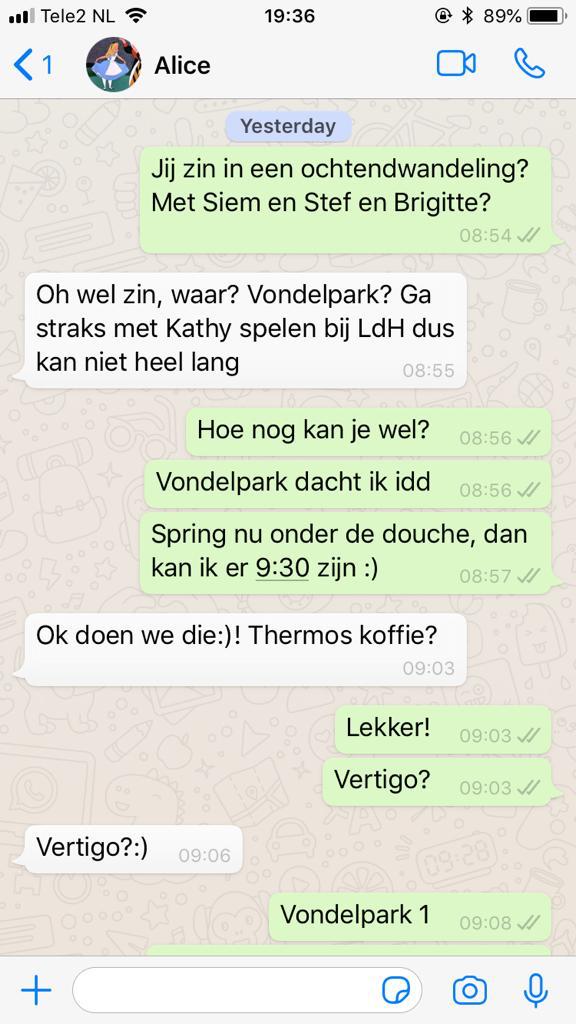 And that's what I wanted in this morning. I wanted to connect. Contact was fleeting. The result was successful.
We walk and chat, we drink coffee that gets cold way too quickly, but we feel connected. And that is nice.
"The registrations at Serve the City are going really well, I feel people in these times are really looking to do something good and be of value", I continue.
I think about the article, it said the following:
"The longer the loneliness lasts, the more we turn inward, the more we think we are not worth loving. Offering help shifts the attention from ourselves to others. At the same time, it confirms that we do have value to offer, which strengthens our self-esteem"
How beautiful it is that helping connects us to each other and that it adds value to how we feel.
I look at Alice again, I feel connected. I look at her shoulder, where my diaper bag hangs from. It is nice that she helps me with a cup of coffee, a conversation and takes over a small burden on her shoulder.
I want to invite you, to connect, to join us or another great initiative in Amsterdam. Because helping connects, and you are worth it to feel valued!