This post is part of our reversed advent calendar action to surprise undocumented Amsterdammers with a Christmas dinner box.

Meet Willem, activity coordinator at the Wereldhuis and founder of the Tiny Buurthouse, a community center on wheels.

Willem, who are you and how does a typical day as activity coordinator at the Wereldhuis look like for you?
"Sitting down with a big mug of coffee is how I usually start my working days – a few minutes later the first clients are dropping in and before you even realize it is 3pm already.
Normally, the storm begins around 11 a.m. and lasts until around 2 p.m. We do intakes for new visitors and help people with all their different requests. I also try do a little round to ask visitors how they are doing today. You will rarely get an "all going well" as an answer, but an half hour long talk about life and such, which makes it hard for me to make a complete round along every visitor.
Last but not least we get a great lunch, which means that I don't need a dinner later."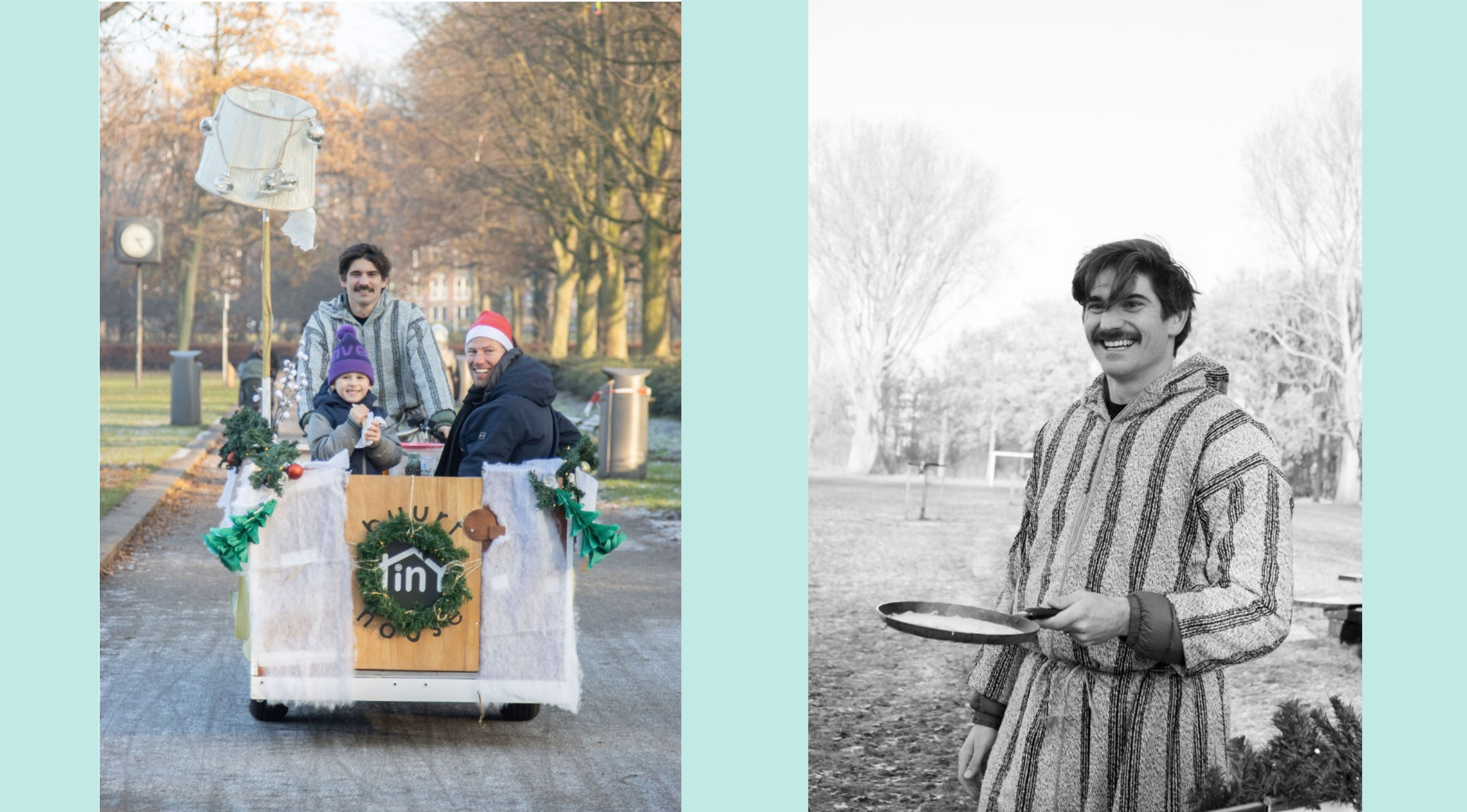 When not rinding around to drop off Christmas boxes for het Wereldhuis, you can be found in Amsterdam West these days with your Tiny Buurthouse. A community center on wheels – how awesome is that! We want to know more …
"Besides my work at het Wereldhuis I found Studio Pancake to organize happy, artistic activities to increase the sense of home in Amsterdam. The Tiny Buurthouse is my latest projects turning public space into a community center. The cargo bike is a mini living room, but can also serve as stage or large neighborhood table."
Last but not least: what would you like to say to all those great volunteers joining the reversed advent action?
"To the participants of this year's calendar, I would first of all like to say how great it is that everyone of you participated! It is really heartwarming to see how people from all over Amsterdam and beyond decided to join. We hope you enjoyed it yourself and would love to see you participating next year again. If you have any feedback, we'd love to hear it, too."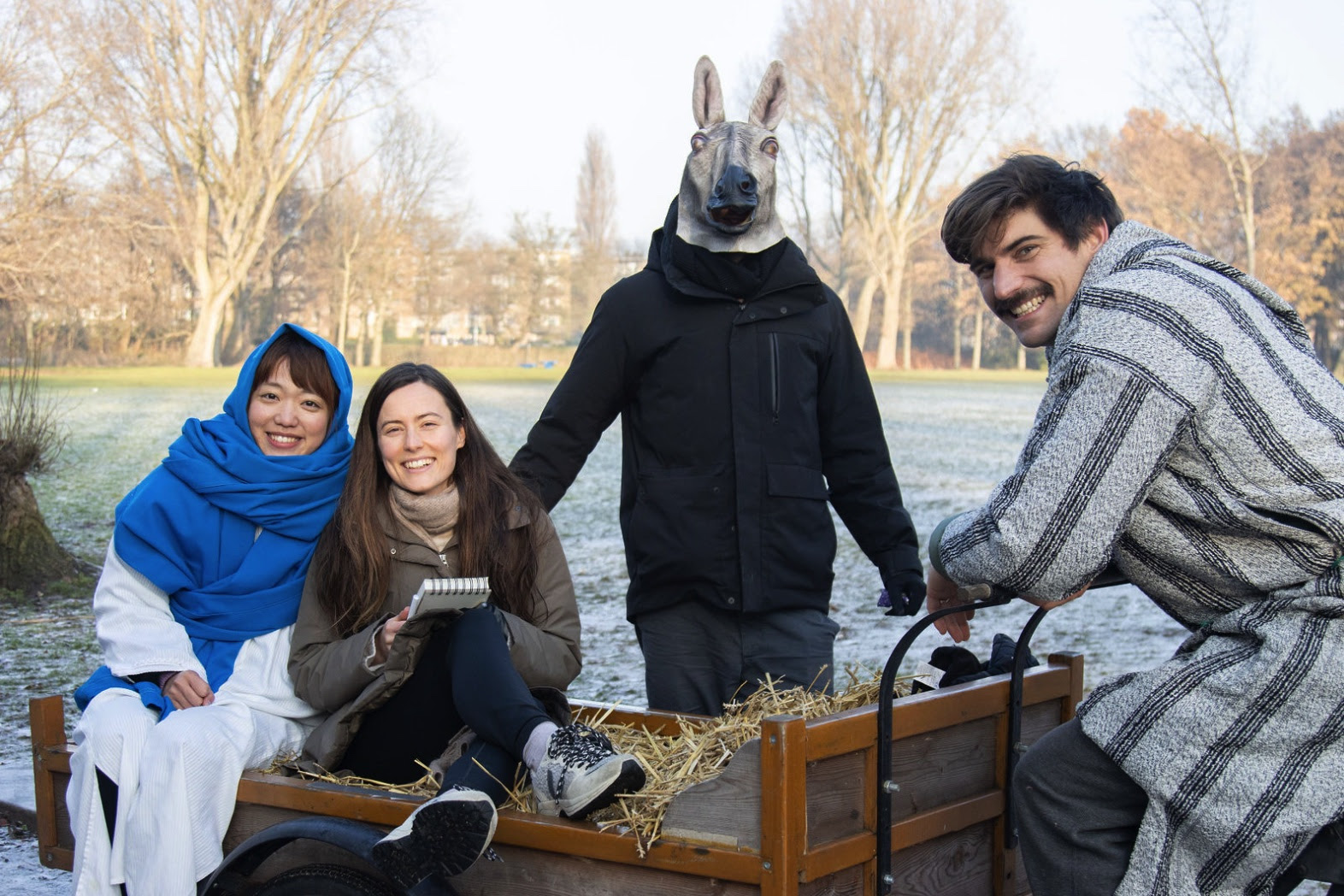 Missed some of our previous items?
Shhhht … view the entire advent calendar sheet with all items over here. And find all past calendar items and inspirational stories over here.
Last but not least …
In case you did not manage to drop-off your Advent Calendar box(es) yet, please don't forget to do so! See you later 🙂