This post is part of our reversed advent calendar action to surprise undocumented Amsterdammers with a Christmas dinner box.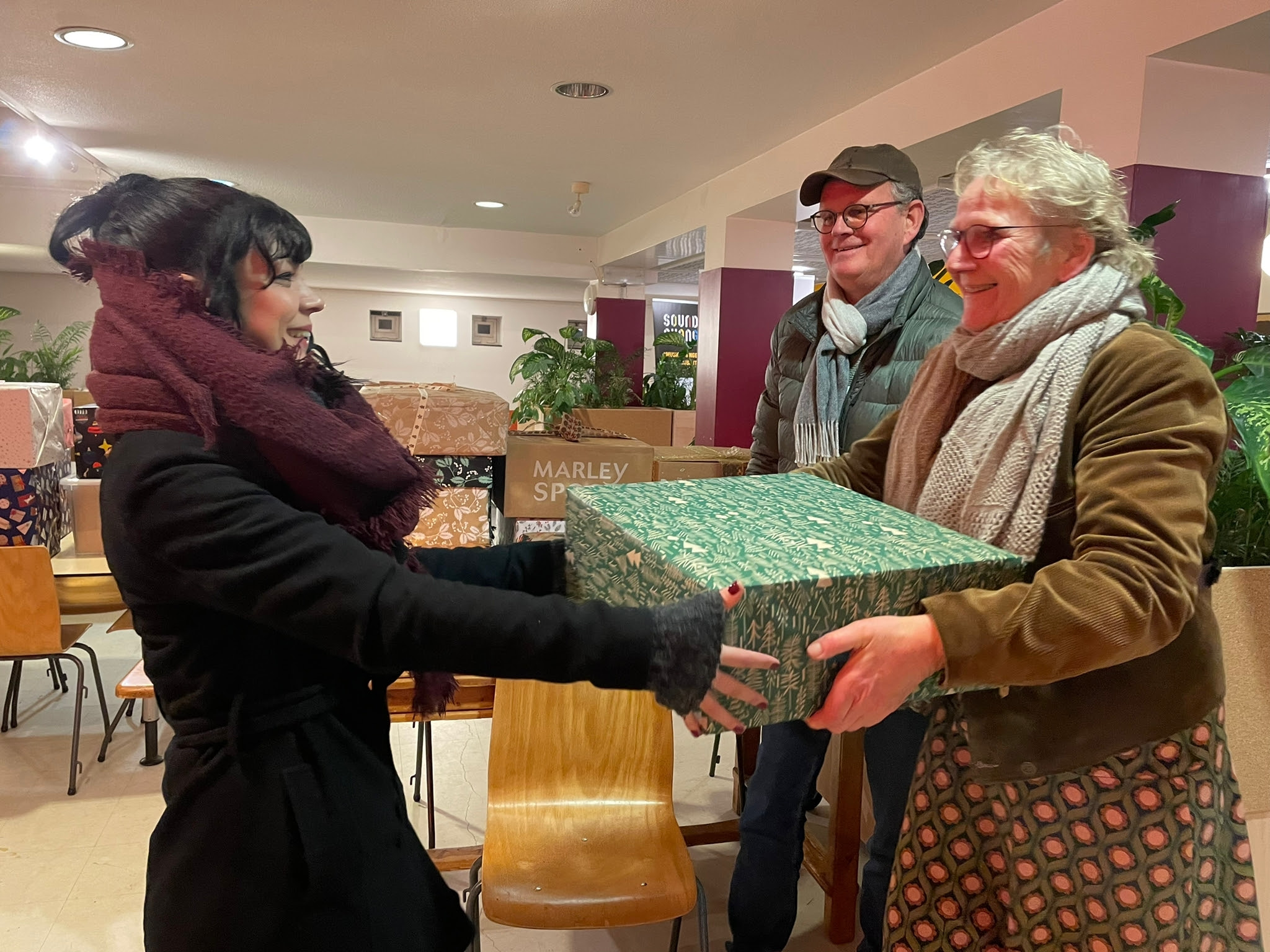 Long road to happiness 
Trudy and her husband came all the way from (Dutch) North Pole a.k.a. Nieuwe Niedorp to drop-off their Reversed Advent box. How they got aware of our action? Thanks to their daughter Marleen, who is actually living in Amsterdam.
"She loves to participate in those kind of things, so we prepared a box for her, too."
Isn't it crazy that people are driving 60 kilometers to make other people smile? Look at this carefully wrapped package, that has been on such a long journey already. Our hearts are overflowing with gratitude.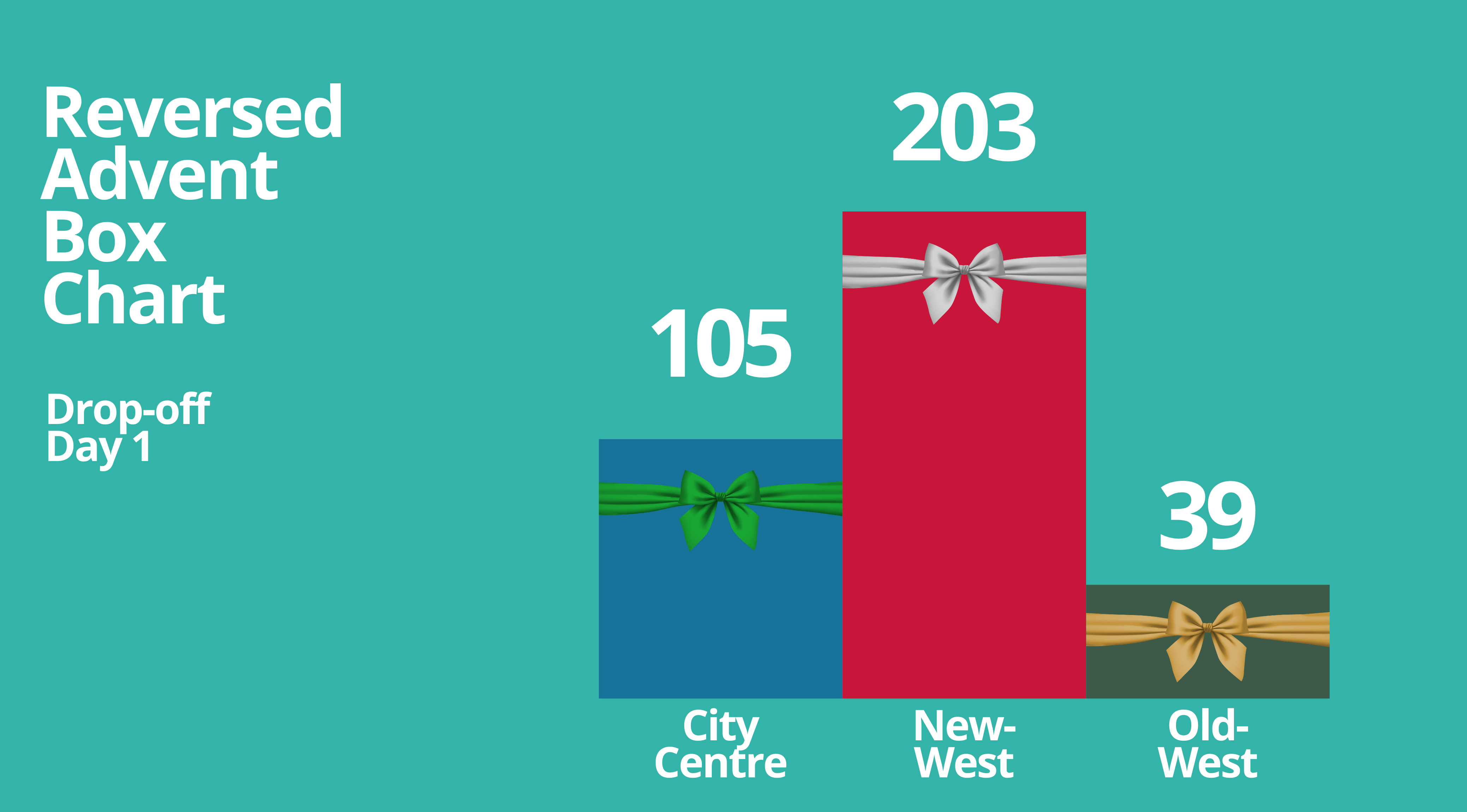 Curious to see which calendar item to come next? 
Shhhht … view the entire advent calendar sheet with all items over here.