MAKE A CHRISTMAS PARCEL FOR FAMILIES LIVING IN POVERTY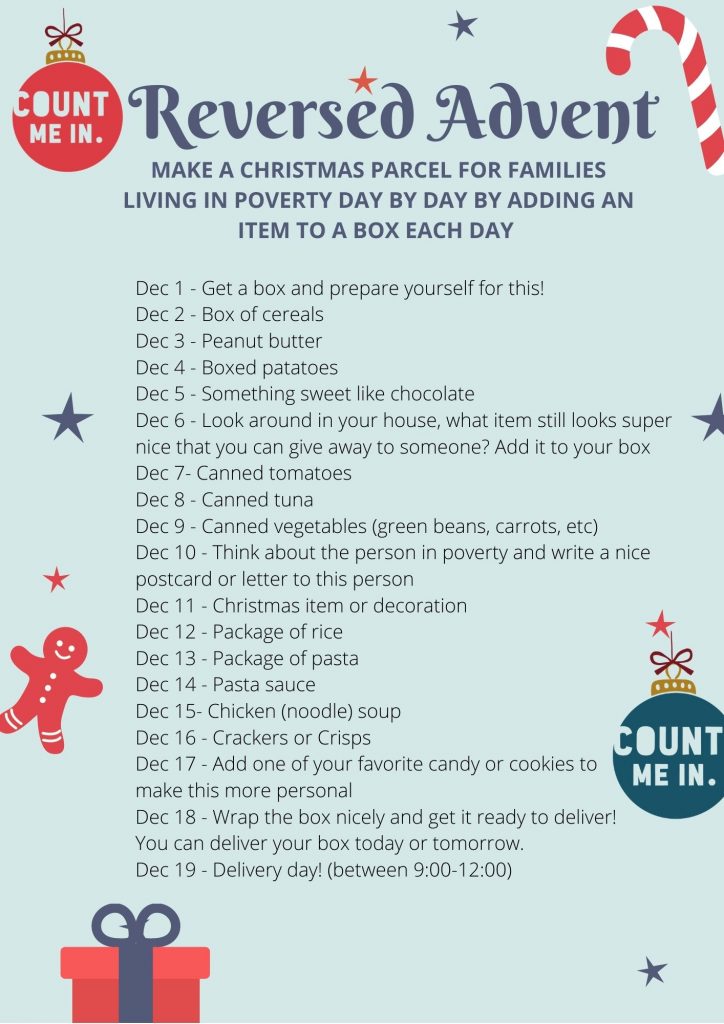 Why: There are families struggling financially because of Corona. They were working as cleaners and in restaurants and there are no jobs for them right now. They have been struggling for months and we would like to make sure they have food around X-mas and feel loved and cared for by many people!
What: We would like to ask you and your friends to make a Christmas parcel for these family as we are approaching X-mas. With advent calenders we usually receive something, but we will do it the other way around. We will give away something every day by adding it to a box! But you can also just add it on one go! 
How:  You can deliver your box in Amsterdam in Nieuw-West on the 18th or on the 19th in the morning. If the location is really a problem, let us know, but it would be great if you can deliver it there
When and where: You can drop of your parcel at the Pauluskerk, Pieter Calandlaan 194, Amsterdam. There are three dates and time slots.
17 december – 9:00-17:00
18 december – 9:00-17:00
19 december – 9:00-12:00
---
Registration