Help out your quarantined neighbors!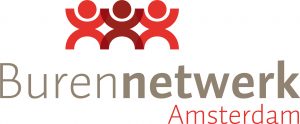 A lot of neighbors are confined to their homes during this corona period. Sign up as a good neighbor at Burennetwerk and help them with their groceries, walking their dog, a fun phone call, an urgent chore or an urgent transport with your own car.
You will be matched with one specific neighbor and will be part of the neighbors' network, so you can always ask for assistance or pass along a question.
After your registration we'll first get acquainted by phone, so that we can find an individual match for you. Burennetwerk's helpdesk mediates with questions between neighbors every day so you'll be matched in a safe and reliable way.
Take note that we're mostly looking for neighbors in city districts new west and southeast as for now, where the demand is the highest. Do you live somewhere else and would you like to help as well? Let uw know!