This post is part of our reversed advent calendar action to surprise undocumented Amsterdammers with a Christmas dinner box.

"Would you take a photo of me in my Christmas sweater on that chair over there?" – "Sure! Let's go!" 
Mohammed takes me to the part of the building, where the kitchen is located at the back. Over here it smells like heaven thanks to the fresh veggie soup simmering on the stove.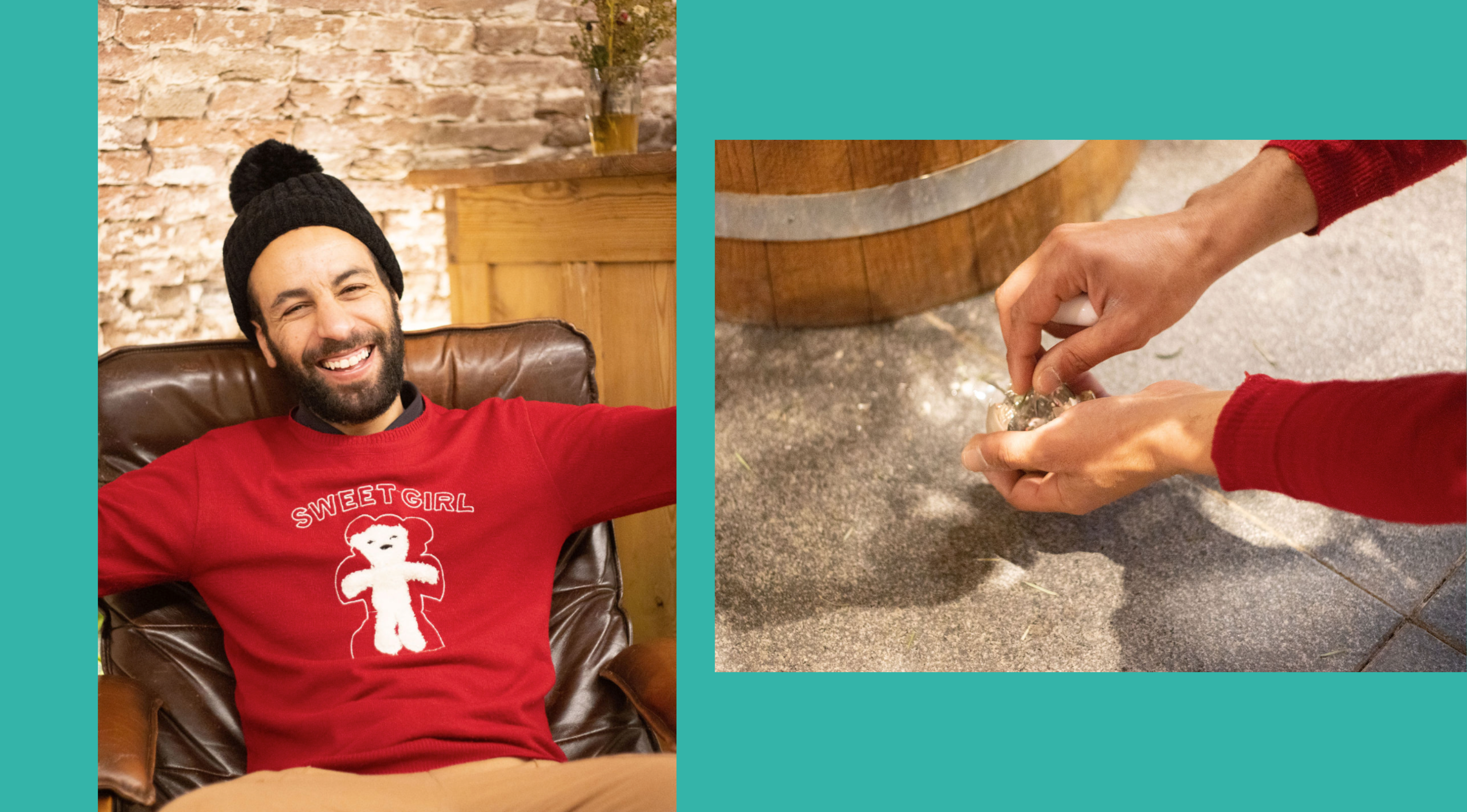 While walking towards the wooden chair, I am thinking how blessed I am that my profession makes me give and receive almost every day: people share their most beautiful smile with me to get a nice picture in return.
Sometimes, they might be intimidated by the big lens in front of their face, so I would make a little joke or start a small conversation about their pets or hobbies to elicit a natural laugh. However, most people enjoy their personal "moment of fame". So does Mohammed, who would be the perfect candidate for a toothpaste commercial with his big, bright smile.
"Let's also take a picture in front of that colorful Christmas tree!" We take a couple of pictures. While being in action, one of the Christmas bulbs falls on the ground. Both of us laugh – well, sometimes it's also a clumsy Christmas tree bulb breaking the ice 😉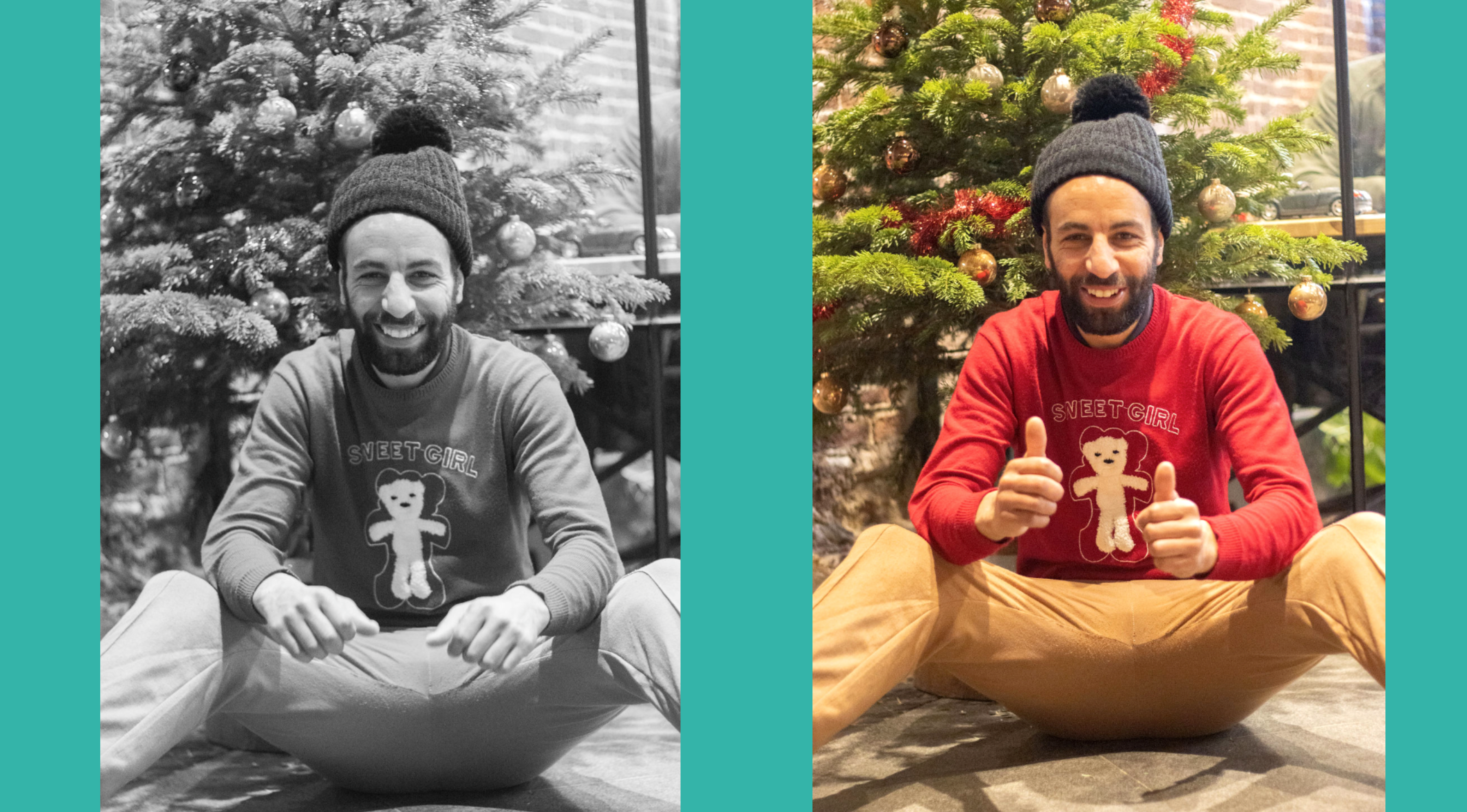 Curious to see which calendar item to come next? 
Shhhht … view the entire advent calendar sheet with all items over here.
And if you know someone who would like to join the reversed advent calendar, that person is still welcome to sign-up here.
Last but not least
We wish you a great day!