This post is part of our reversed advent calendar action to surprise undocumented Amsterdammers with a Christmas dinner box.

Happy Meal: Lunch is ready! 
Clinking glasses, clattering pots, a mouthwatering mix of lemongrass, cilantro and garlic is hanging in the air. Master chef Maroof is entering the cozy cellar room with the charming red brick walls holding a big steaming casserole in his hands. It's a sunny but cold day today, that's why he decided to serve his favourite winter comfort food: Ghanaian stew (we shared the recipe on Dec 8th) with chicken wings.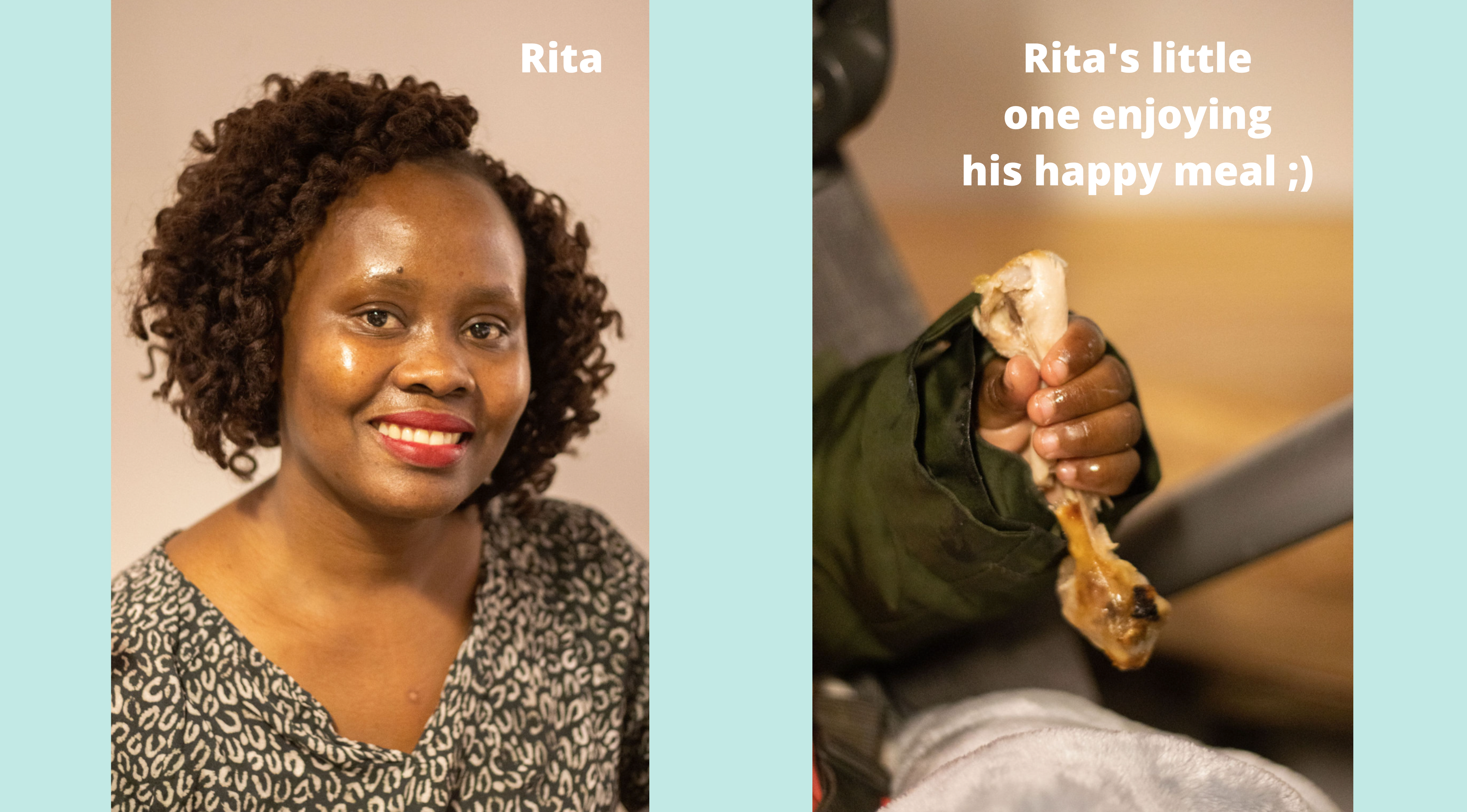 Rita came over to the Wereldhuis together with her toddler today (see pictures below). He is sitting in his buggy wrapped up in a fluffy warm winter coat. When Rita is passing over a chicken wing, his brown saucer-eyes get even bigger. He grabs it firmly with his left hand and slowly starts nibbling. Oil is dripping on his coat leaving dark marks as little souvenir on the green fabrics. Although I am a convinced vegetarian seeing how much this little boy is enjoying his special treat makes me smile. Laughter is brightest where good food is.
Curious to see which calendar item to come next? 
Shhhht … view the entire advent calendar sheet with all items over here.
And if you know someone who would like to join the reversed advent calendar, that person is still welcome to sign-up here.
Last but not least
We wish you a great day!