This post is part of our reversed advent calendar action to surprise undocumented Amsterdammers with a Christmas dinner box.

Today's menu: Food for thought
You probably thought we have forgotten about you today – a feeling that is actually the sad reality for most undocumented people.
An application for asylum in the Netherlands can take up to 55 weeks (which equals a year), an extended application for asylum can take up to 74 weeks (which equals 1 year and 5 months). And in case you don't have any documents, it can take even longer.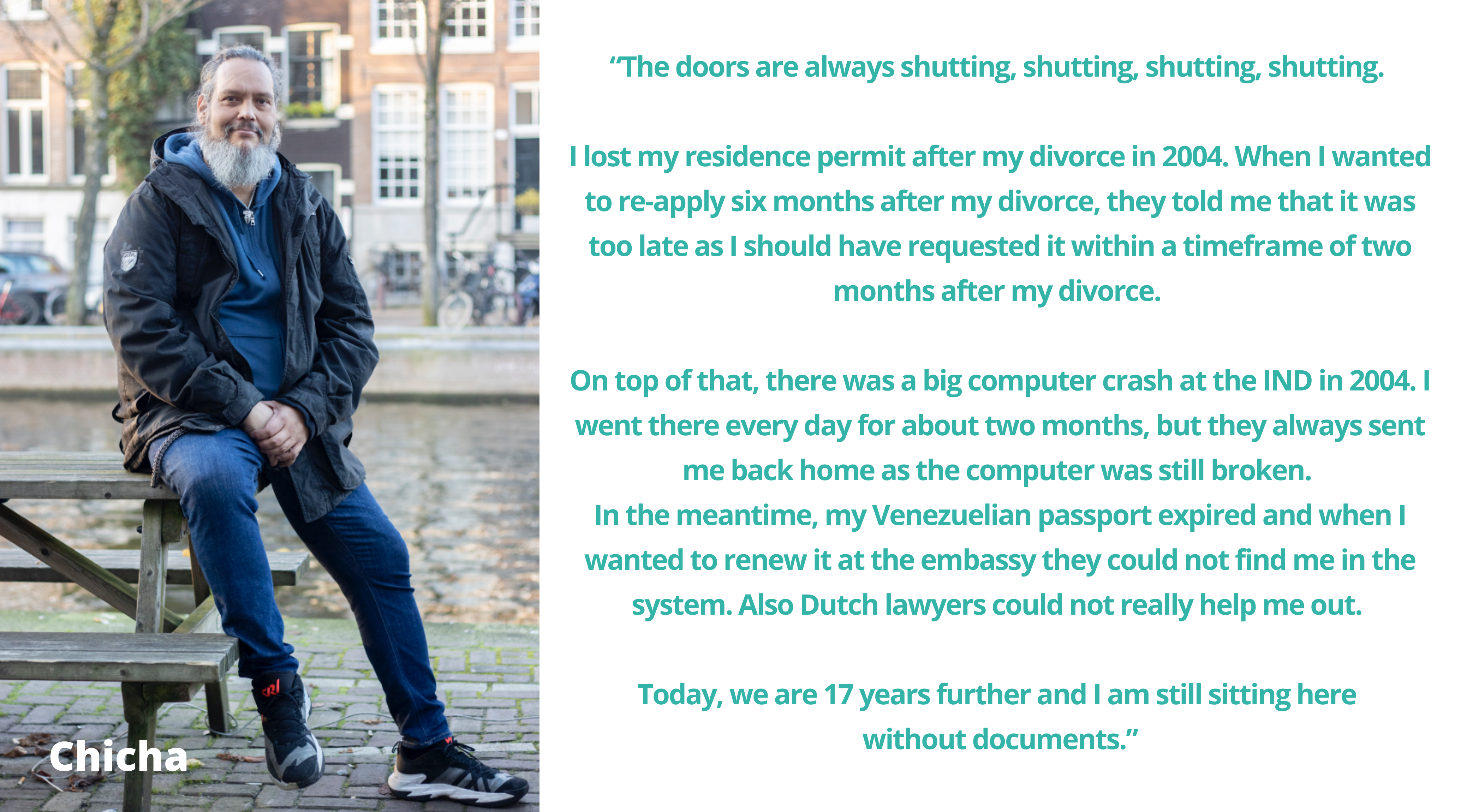 Chicha is not the only one ending up in this so-called "asylum hole". Undocumented people are usually missing any papers to proof their country of origin. This means if their application for asylum got denied they would have to travel back to their home country, however as they cannot prove their country of origin they cannot receive the needed travel documents either. In the end they are stuck in the Netherlands – not allowed to work, not allowed to study, not allowed to rent a flat, not allowed to get health insurance, not allowed to volunteer, not allowed to take part in our society. That's why we find it so important to give undocumented Amsterdammers a face and show them some love and appreciation during Christmas so that they don't feel forgotten for a moment. So besides a can of good soup, you might even want to add a little extra surprise today.
Curious to see which calendar item to come next?
Shhhht … view the entire advent calendar sheet with all items over here.
And if you know someone who would like to join the reversed advent calendar, that person is still welcome to sign-up here.
Last but not least
We wish you a great day!