This post is part of our reversed advent calendar action to surprise undocumented Amsterdammers with a Christmas dinner box. Besides revealing the daily item to put into the calendar box, we also share some interesting stories and inspirational content to make the countdown to Christmas extra meaningful to all of us.

Letter to a stranger
Living in a digital world, we tend to forget the joy and beauty of writing letters. Time to add a special personal touch to our Advent Calendar box by feeding it with a little handwritten piece of art. But how do you actually write some thoughtful lines to a complete stranger?
First of all let's take away the pressure: you don't have to write a full page, even a postcard with a short message makes someone's day brighter! It's a small act of kindness with a big impact, as the receiver can always look back at it and re-read it from time to time.
Besides writing down typical seasonal greetings, you could write down a few lines about yourself and your Christmas traditions. To make it even more personal, share your grandmother's christmas cookie recipe, draw a colorful Christmas tree on it (together with your children), or add your favorite quote.
Still suffering from a writer's block? We will give you some straight up inspiration from our female 'Shakespeare' Sophie, who can be found at Wereldhuis once a week serving hot coffee and always being open for a nice chat.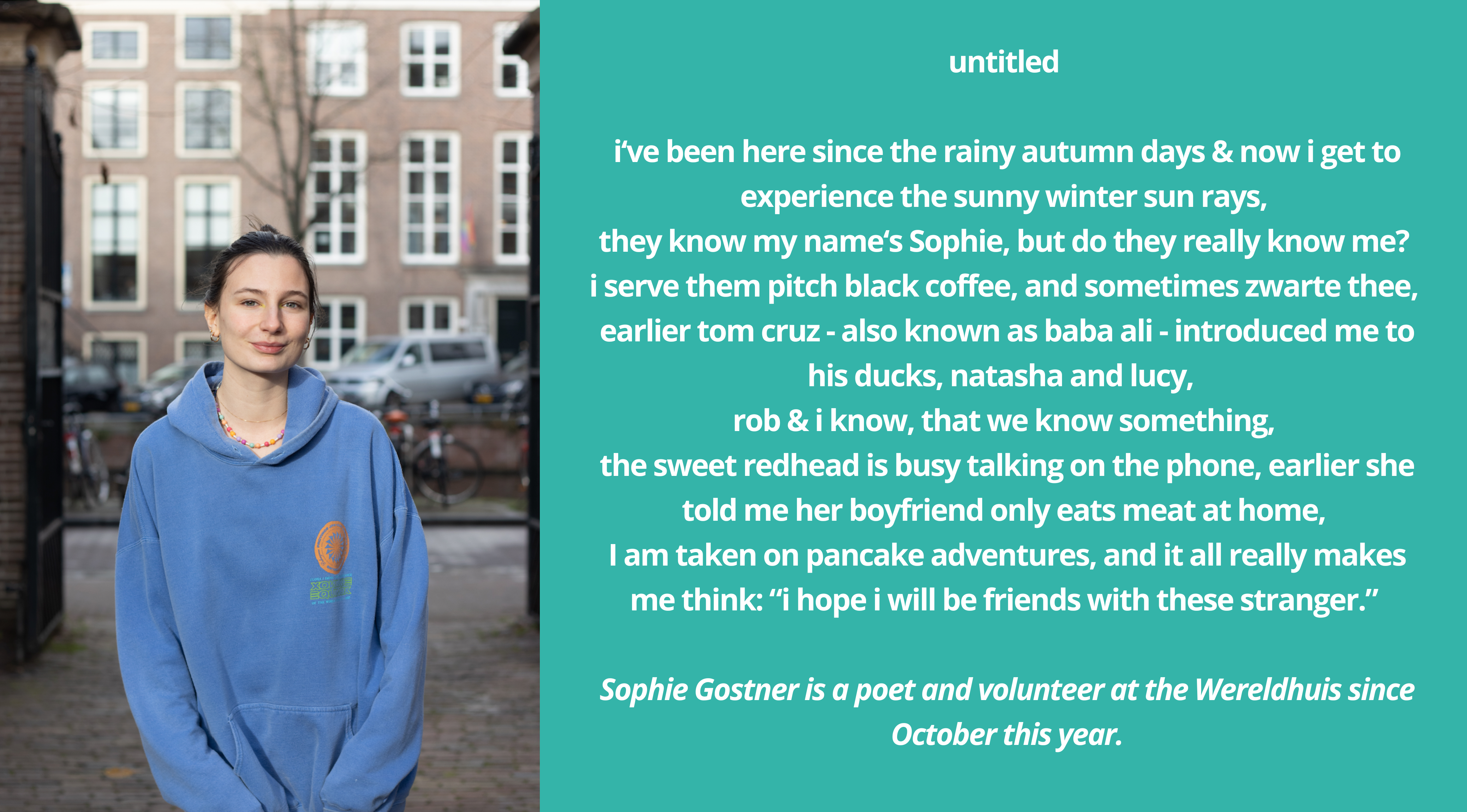 Curious to see which calendar item to come next? 
Shhhht … view the entire advent calendar sheet with all items over here.
And if you know someone who would like to join the reversed advent calendar, that person is still welcome to sign-up here.
Last but not least
We wish you a great day!