This post is part of our reversed advent calendar action to surprise undocumented Amsterdammers with a Christmas dinner box. Besides revealing the daily item to put into the calendar box, we also share some interesting stories and inspirational content to make the countdown to Christmas extra meaningful to all of us.

Story Time: Buba from Gambia 
Say 'Hi' to Buba, an undocumented baker living in our canal city, who loves to do his daily magic with olive oil when preparing a fluffy pizza or bread dough.
Buba is originally from Gambia, one of the poorest countries in our world, and came over to Amsterdam when he was only 15 years old. While children over here would meet up with their friends, play football or hockey all day long, and secretly sneak out of their house to not miss that party at his age, Buba was trying hard to build up a more promising future in a totally unknown part of the world.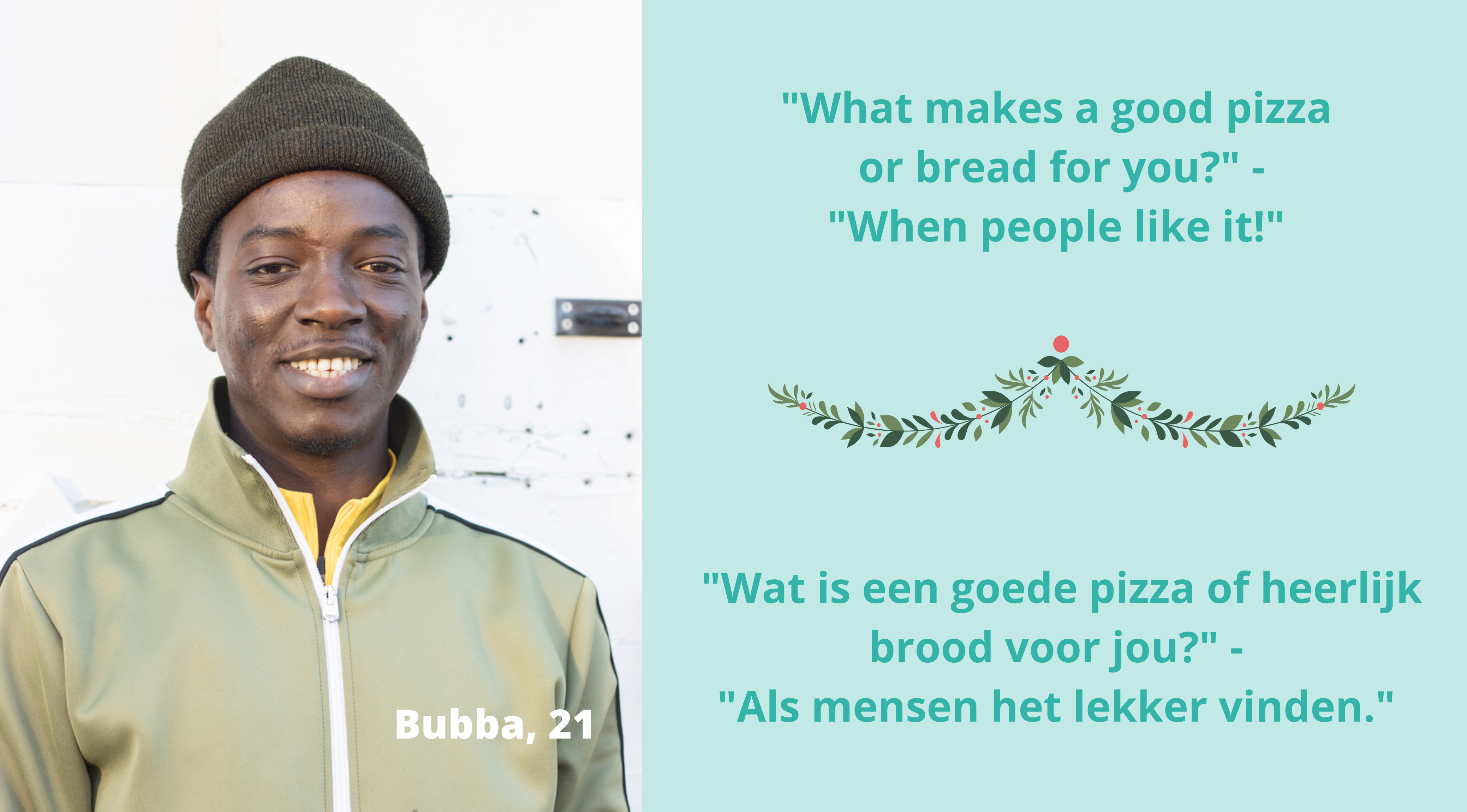 He actually never planned to come to the Netherlands, but after he could neither stay in Italy nor in France he ended up in an asylum-seeker centre in Amsterdam. Now he is fighting to get his documents since over two years – a missing photo was the reason one did no accept his passport and delayed the entire procedure.
All the uncertainty causes a lot of distress, but Buba is not easily taken aback. He likes to focus on things that keep him busy. That's why he is mastering his pizza and bread baking skills, so when the day finally comes that he gets his papers (we hoop soon, fingers crossed) he can open up his own pizza place to make hungry bellies happy.
Curious to see which calendar item comes next? 

Shhhht … view the entire advent calendar sheet with all items over here.
And if you know someone who would like to join the reversed advent calendar, people are still welcome to sign-up here until December 21st. The more packages we can donate together, the merrier